CLINICAL EVALUATION OF A TOPICAL PATCH FOR THE MANAGEMENT OF ACUTE AND CHRONIC OSTEOARTICULAR PAIN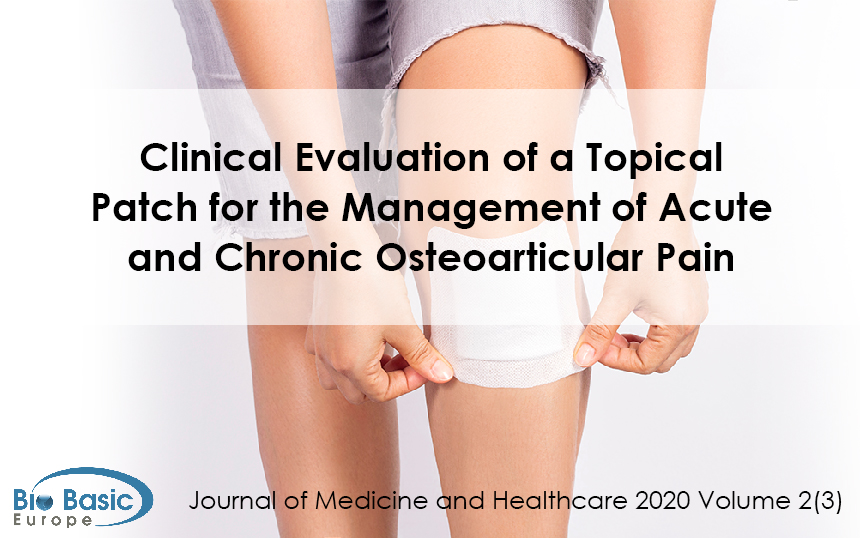 BIO BASIC EUROPE: PUBBLICAZIONE SCIENTIFICA NEL JOURNAL OF MEDICINE AND HEALTHCARE
Il dolore acuto e cronico ha un impatto clinico, sociale ed economico, oltre che sulla qualità stessa della vita.

Nella rivista scientifica Journal of Healthcare and Medicine abbiamo pubblicato i risultati di uno studio osservazionale sugli effetti di una nuova tecnologia di dispositivo medico (cerotto), nella riduzione dei sintomi dolorosi a breve termine.
Tra gli autori, di Bio Basic Europe: Dr.ssa Gaetana Rizzi (Referente Reportistica Test Clinici Dispositivi Medici) e Dr.ssa Roberta Villa (Coordinatrice Analisi Statistica e Referente Reportistica Test Clinici Cosmetici).
Contattaci oggi per avere informazioni sui nostri studi clinici.

Bio Basic Europe #researchneverstops