25^ CONFERENZA IFSCC COSMETHIC SCIENCE AND CONSCIENCE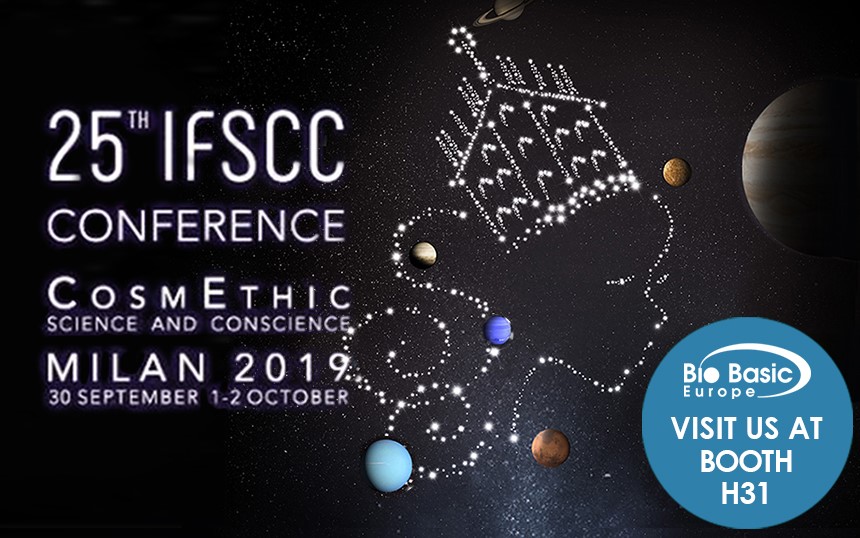 25^ CONFERENZA IFSCC COSMETHIC SCIENCE AND CONSCIENCE
Milano, 30 settembre – 2 ottobre 2019
Bio Basic Europe sponsorizza la conferenza internazionale IFSCC, che vedrà i maggiori esponenti del settore cosmetico trattare temi correnti quali: sicurezza, efficacia, sostenibilità ed etica.
Segui l'intervento della Dr.ssa Monica Bucchia (Coordinatrice della Ricerca Clinica – CDC Istituto di Ricerche Dermo-Cliniche by Bio Basic Europe), che modera la sessione "Listen to your gut and control your wellness: how the microbiome boom is impacting our business", della keynote speaker Dr.ssa Serena Tongiani di Angelini.
Incontra Bio Basic Europe presso lo stand H31 e scopri i test più innovativi per i tuoi prodotti.
Per richiedere un incontro: Dr.ssa Katia Parmeggiani (Technical Scientific Sales Manager) customer@biobasiceurope.it